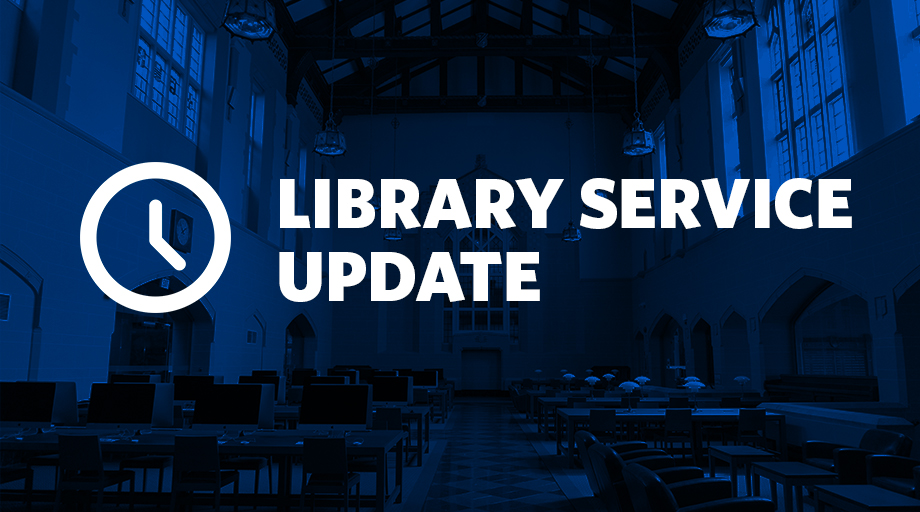 The launch of OpenAthens today marks a major milestone in modernizing library and digital access for UBC's 21st century learners and researchers. OpenAthens, an identity-based authentication system, provides access to the Library's licensed online resources using single sign-on (SSO) technology integrated with campus-wide login (CWL), both on and off-campus. OpenAthens replaces EZproxy and IP Address authentication and offers a more secure, reliable and streamlined experience for library users.
Dr. Susan E. Parker, University Librarian, congratulated the OpenAthens Implementation Working Group for an incredibly smooth migration saying: "This transformative accomplishment benefits all library users with simplified access to thousands of online resources including journals, databases and ebooks. The transition to OpenAthens was transparent to library users, many of whom were able to access resources prior to today's launch illustrating the seamless experience for our patrons."
"Remote access to library resources has become even more essential during COVID-19 and  I'm proud of our librarians and library staff who have provided uninterrupted service to faculty, staff and students during this challenging time to support important teaching, research and learning," Parker said. "Empowering library users to easily access library resources via OpenAthens, using any device (mobile, tablet or computer) from anywhere, anytime is a major accomplishment."
For simplified access, Parker recommends library users start their search at the library web site to gain access to library-managed URLs. She explained, "Once you login to one licensed library resource via OpenAthens, you won't need to log in again to use others, unless you close your browser." Library users can access library resources using several pathways:
Faculty and instructors are encouraged to use UBC Library Online Course Reserves (LOCR), which allows instructors to create a single list with all the course materials to easily add articles, books, web links and media resources or get a hyperlink for the course materials that is accessible only to students enrolled in your course.
Alongside the OpenAthens launch, the library has also created a new online support portal to make it easier for library users to find resource and reference help. Access the new portal at ask.library.ubc.ca to get answers via chat, email and phone, to find subject librarians,  and search for additional library support resources.
Visit Connect to Library Resources to access the OpenAthens LibGuide or contact your librarian for details.