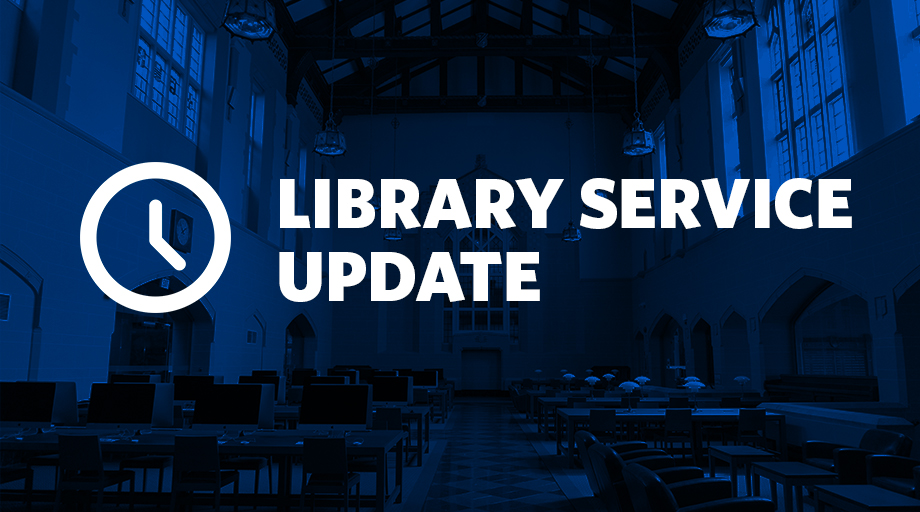 UBC Library is excited to announce that on June 2, 2021, we will launch a new way to log into electronic library resources including databases, journals, articles, and ebooks. OpenAthens, an identity-based authentication system, will provide access to the Library's licensed online resources using single sign-on (SSO) technology, both on and off-campus.
OpenAthens, a global federation of resource providers and libraries, is BC FIPPA-compliant and meets UBC's rigorous privacy standards. Integrated with UBC's campus-wide login (CWL), OpenAthens will provide a more secure, reliable and streamlined experience for Library users, replacing EZproxy software and IP address-based authentication. 
What are the benefits of OpenAthens?
"We're excited about the transition to OpenAthens and anticipate users will continue accessing UBC Library's resources with little or no disruption as a result of this change," said Sheldon Armstrong, Associate University Librarian, Collections and lead sponsor for the OpenAthens project.
 "The switch to OpenAthens will make accessing library resources easier and more reliable for our users and provide usage insights to inform purchasing decisions as stewards of UBC Library's e-resource collections," he added.
There will be no change to the number of resources the Library subscribes to as part of the transition to OpenAthens. 
What will users experience with OpenAthens?
With OpenAthens, Library users will be able to access electronic resources, including journals, ebooks and databases, across service provider sites, with just one login per session using CWL.
There are several pathways for users to access eResources including:
In advance of the transition from EZProxy to OpenAthens in June, thousands of UBC faculty, staff and students have already discovered and used the OpenAthens' UBC institutional login available on some publisher sites. "Many users likely didn't notice that they were logging in through a different process which illustrates the seamless nature of cloud solutions like OpenAthens," said Kat McGrath, Renewals & Collections Librarian. She went on to say, "we estimate that 99% of electronic resources will be accessed via OpenAthens in the future."
What is the impact of OpenAthens for faculty and instructors?
OpenAthens uses a different technology to manage access to resources, which will change the syntax of the links UBC Library uses to access subscribed databases and content. We will work with faculty and instructors to update saved links or reading list links that are maintained in applications such as Canvas or Entrada to support a seamless transition to OpenAthens.
"As we move to OpenAthens, links that currently rely on EZproxy should continue to work for the foreseeable future," said Paul Joseph, Interim Head, Library IT Management, and Systems Librarian. "The Library will keep our users informed through the transition process of the many pathways and access points to the Library's eResources. While the change may seem a lot to navigate, in the end users will be empowered to leverage their CWL to access eResources on their own terms," he added.
To learn more about OpenAthens, access the OpenAthens LibGuide.

This project is part of UBC Library's strategic direction to create and deliver responsive collections.
Learn more about our Strategic Framework.