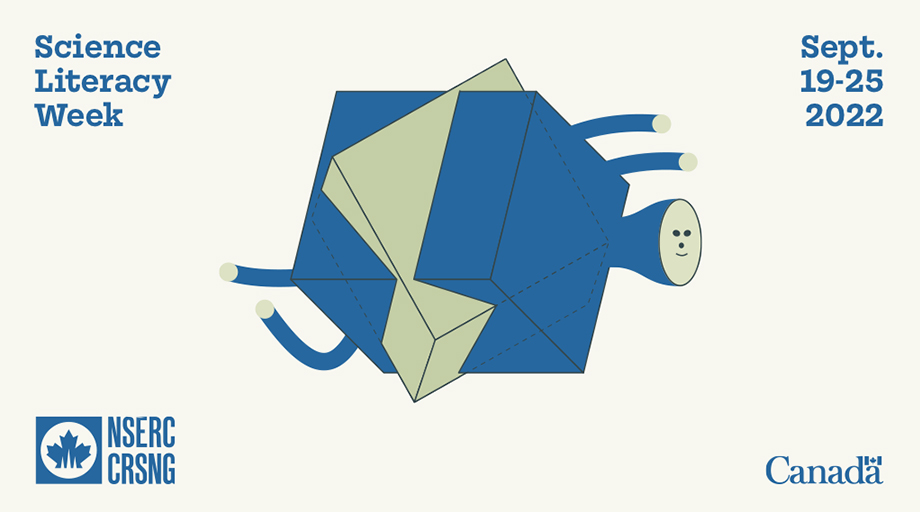 Science Literacy Week (September 19-25, 2022) showcases the many ways people of all ages can explore and enjoy the diversity of Canadian science.
This year's theme is mathematics, the language in which science is written. In its oldest forms, mathematics studies trajectories in space, solves equations, calculates probabilities, generates statistics, and much, much more.
UBC Library and UBC Okanagan Library will offer resources and activities on mathematics, as well as resources like curated book lists, streaming film recommendations, and research guides. Explore, learn, and engage with the UBC community!
Here's a selection of what's on offer from UBC Library:
Math Reads, booklists curated by various UBC and UBCO librarians
Film recommendations
Math activities including paper geometry games
Math support resources at UBC, and more!
For more details about all the upcoming activities, please visit: UBC Library Guide to Science Literacy Week.
---
About Science Literacy Week
Science Literacy Week showcases the many ways kids and families can explore and enjoy the diversity of Canadian science. Libraries, museums, science centres, schools and not-for-profits come together to highlight the books, movies, podcasts and events that share exciting stories of the science, discoveries and ingenuity shaping our lives. It's about each and everyone's unique relationship with science and how they live it.