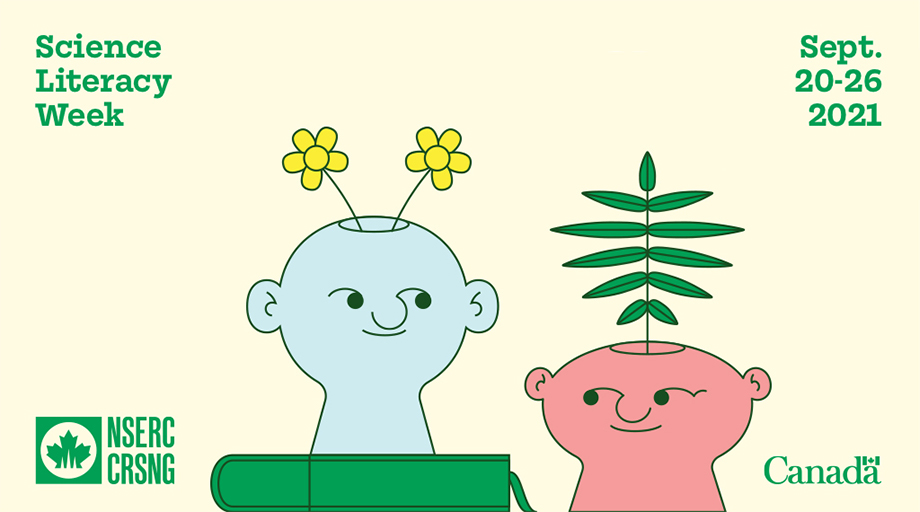 Science Literacy Week (September 20-26, 2021) showcases the many ways people of all ages can explore and enjoy the diversity of Canadian science. This year, Science Literacy Week has partnered with Environment and Climate Change Canada to explore climate: how climates have evolved over time, how those changes have impacted our lives, and how our climates might change in the future.
UBC Library and UBC Okanagan Library will offer virtual workshops and activities on climate change and action, as well as resources like curated book lists, streaming film recommendations, and research guides on climate change and climate change in the Okanagan. Explore, learn, and engage with the UBC community!
Here's a selection of what's on offer from UBC Library:
Citizen Science Tools Workshop
Date and time: Monday, September 20 (1:00 – 2:30 p.m.)
Location: Virtual
This workshop will introduce Citizen Science as a concept, go over notable projects to get involved with, and introduce common tools for getting started as a citizen scientist.
Civic Engagement in the Climate Emergency
Date and time: Wednesday, September 22 (10:00 – 11:30 a.m.)
Location: Virtual
Explore civic engagement, staying current with politics and government information, and finding ways to get involved in your community.
Thinking through the Crap: How to Think Critically about Science in the Media
Date and time: Thursday, September 23 (1:00 – 2:00 p.m.)
Location: Virtual
Join the (Un)Scientific Method to discuss controversial topics, critical questions, and strategies to tell quality from crap.
For more details about all the upcoming activities, please visit: UBC Library Guide to Science Literacy Week.
---
About Science Literacy Week
Led by the Natural Sciences and Engineering Research Council of Canada (NSERC), Science Literacy Week showcases the many ways people can explore and enjoy the diversity of Canadian science. From September 20 to 26, 2021, libraries, museums, science centres, schools and not-for-profits are coming together to celebrate this year's theme, Climate. They are highlighting the books, movies, podcasts and virtual and in-person events that share exciting stories of the science, discoveries and ingenuity shaping our lives. Feed your curiosity and explore science from across the country and within your region.