UBC's Okanagan Library launched its Leader in Residence program this February, welcoming Ernie Ingles,Vice-Provost and Director, School of Library and Information Studies (SLIS) at the University of Alberta, as its inaugural leader. The two-day professional development event was an opportunity to bring together the campus community and regional library partners.
Too often the value of libraries is underestimated, says Heather Berringer, Deputy Chief Librarian in the Okanagan, adding that such events help nurture leadership among librarians and libraries. Kim Partanen agrees, adding that the time spent with her peers discussing trends and issues was invaluable. Partanen, an Access Services Coordinator, also found the outside perspective of a prominent librarian such as Ingles provided a context for larger issues impacting the profession and in academic libraries.
Hear more about the program from Heather and Kim and discover how participants benefitted from the two-day event.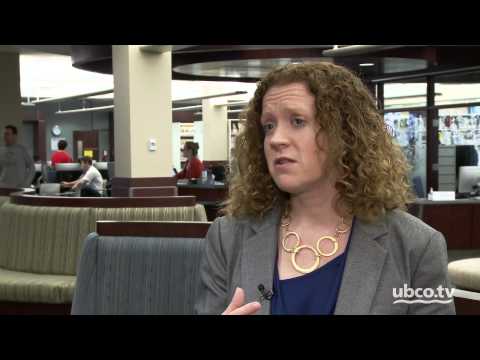 Read more from UBC Library's Community Report (2013).