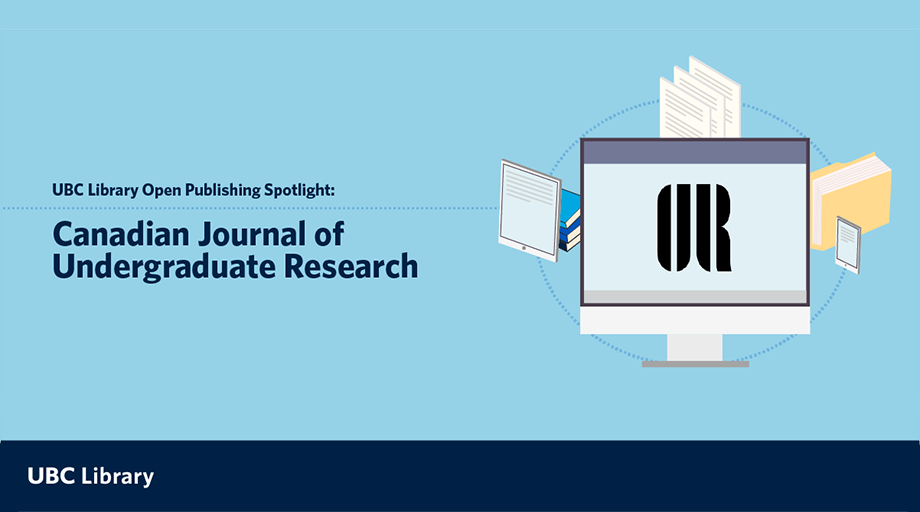 The Canadian Journal of Undergraduate Research (CJUR) is a student-led, multidisciplinary publication founded in 2015 by UBC undergraduate students. The journal accepts submissions of unpublished original research as well as narrative, scoping and systematic reviews throughout the year, releasing new issues at the end of each academic term. CJUR moved to Open Journal Systems (OJS) with the help of UBC Library one year after its inception. The move was made to streamline their submission and editorial process and enhance the quality and reach of the journal, says former Editor-in-Chief Mahta Amanian, who joined the journal in 2015 and now contributes as a Senior Adviser to the CJUR editorial board.
"From submission to publication, we use OJS for every step of the way," says Amanian. "UBC Library has also been receptive to feedback for OJS and has reached out to us on numerous occasions to listen to our needs as a journal."
Through workshops and meetings organized by the library, Amanian had opportunities to meet with members from other student journals to gain insight into their editorial processes and learn what worked for them, and what didn't.
"Starting a journal may seem daunting, but it can be done with a strong and dedicated team. Collaborating with student organizations and expanding your reach within the university will amplify and diversify the submissions you receive," says Amanian, who advises student editors to also maintain communication with UBC librarians who are familiar with OJS. "As the Editor-in-Chief since 2018, I have had the privilege of working with dedicated and driven students from UBC and various other universities across Canada, who are passionate about research and bringing publication opportunities to the undergraduate academic community. Working on a journal has been one of my most fulfilling and enriching experiences and has helped me grow into a better leader, researcher, and academic communicator."
Learn more about UBC Library's Open Publishing Program.
---
About the UBC Library Open Publishing Program 
UBC Library's Open Publishing Program is an open access journal and text service to help UBC faculty, researchers, instructors, students, and staff develop open access publications for scholarship and instruction. This free service aims to advance open scholarship by providing the supports needed to make UBC information resources openly available. Learn more about our eligibility criteria and how to submit a proposal.