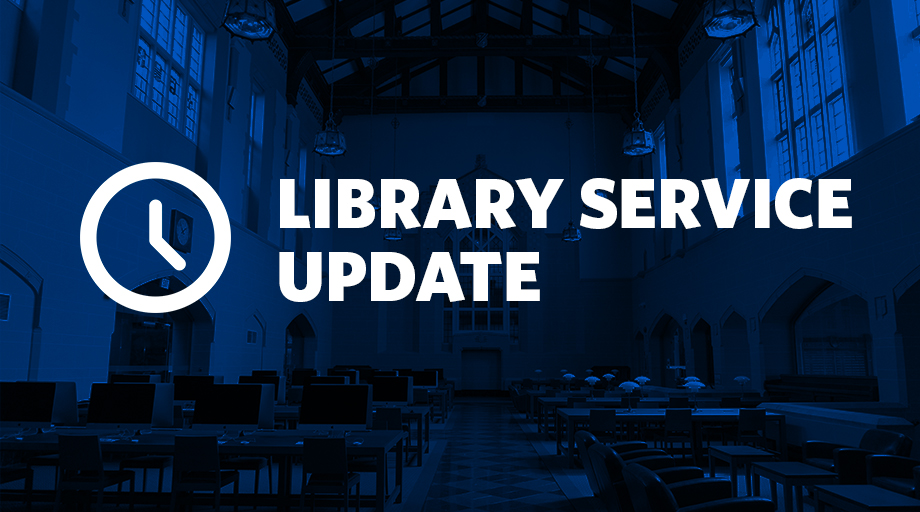 UBC Library's new Online Fines Payment System (paynow.library.ubc.ca) launches today, simplifying the process of fine payments for all library users.
All UBC Library cardholders can now log into the new system using their Campus-Wide Login (CWL) or their UBCcard Library Barcode and PIN, including all UBC faculty, staff, students, community cardholders, as well as affiliated faculty, staff and students. Inactive library users will also be able access the system to review and pay their fines. While UBC students were previously able to pay their library fines online using Enrollment Service's consolidated billing system, now they will have the additional option to review and pay their library fines using the new Online Fines Payment System.
Fine payments can be made using Mastercard, Visa, and Interac.
Policy shifts and new tools continue to simplify library fines
On September 15, 2020, UBC Library eliminated daily overdue fines on books, journals and audio-visual (AV) materials for all library users. Fines still apply to recalled items, course reserve material, equipment and other short term loan items. This policy change was made to help users make the most of the library's extensive physical collections without the added worry of incurring fees on items that aren't in immediate demand.
The Online Fines Payment System makes it simpler for library users with outstanding fines of $50.00 or more to restore access to library services with the option to pay an automatically calculated amount to unblock their account. Library users can also choose to pay the total amount outstanding or a specific portion.
Library users with an outstanding fine from a previous academic year will need to pay the entire amount outstanding to restore access once their account is suspended.
For more details on the library's current fee structure, please visit the Loan Policies and Fines webpage. For any questions or further assistance with your Library Account, get support through the library website.