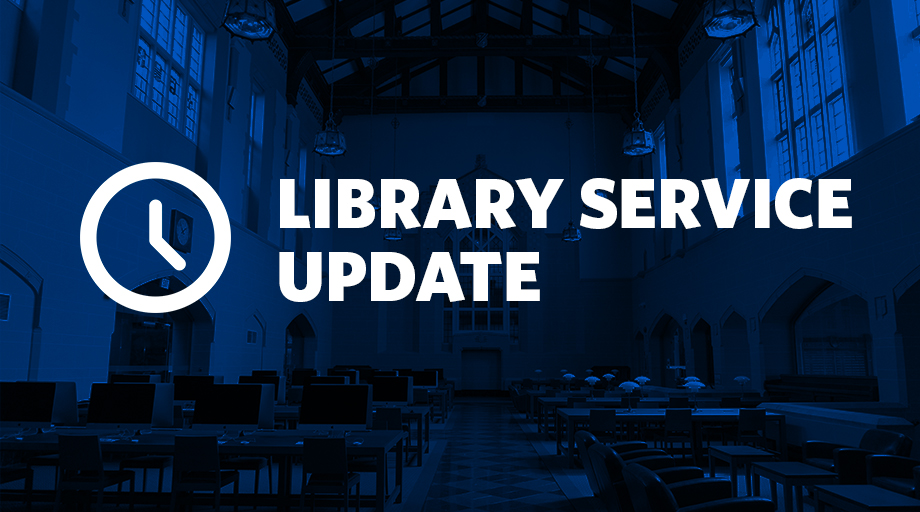 As of September 15, 2020, UBC Library is eliminating daily overdue fines on books, journals and audio-visual (AV) materials for all library users. This policy shift will help users make the most of the library's extensive physical collections without the added worry of incurring fees on items that aren't in immediate demand.
Due to COVID-19, it is currently not possible to borrow Course Reserve loans, Interlibrary loans, and electronics such as laptops and other equipment from the library; however, when loans for these high-demand items resume, overdue fees will continue to apply.
Fines for materials that are overdue and have a recall placed on them will remain. Fines on recalled items start the day the item is overdue, not the day the recall was placed. Fines for materials deemed lost will also remain in effect.
For books, journals and AV materials that are not listed as Course Reserves, library users will receive an email reminder three days prior to the item's due date. An overdue notice will be sent by email after one day and again at 7 days overdue. No fees will accumulate during this time. Once an item is 28 days overdue, it will be deemed lost and a lost charge notice will be sent. If the item is returned, the lost charge will be dropped.
For more details on the new fee structure, please visit the library's Loan Policies and Fines webpage.