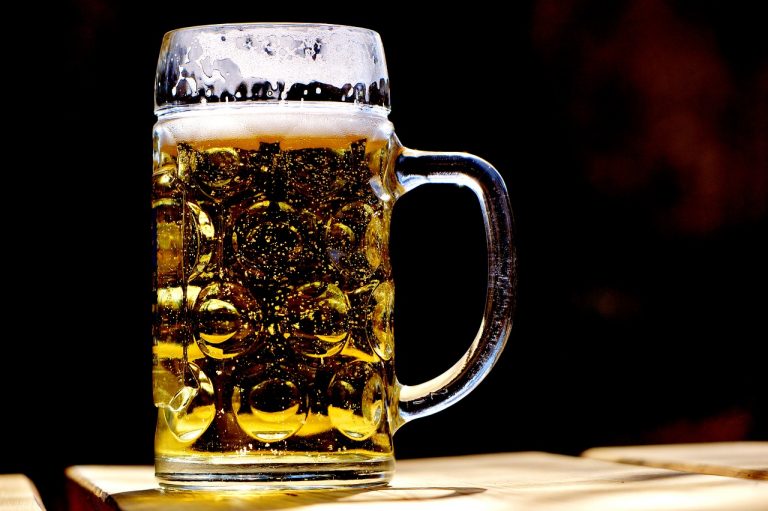 Greg Evans might be British Columbia's best-known beer lover; when he's not fulfilling his duties as municipal archivist for the Township of Esquimault, he is giving public presentations throughout the province on the history of brewing and prohibition.
His passion for beer has led him to his most ambitious project yet, a two-book series documenting the history of commercial brewing in B.C. between 1858 and 1982 for the Royal British Columbia Museum and he's using UBC Library's B.C. Digital newspapers archive to do it.
"The digital newspaper archive is an incredible resource," says Evans "I wish it was around when I was writing my MA thesis years ago, it would have saved me a lot of time — I'd sit for days and days scanning through microfiche."
The digital newspaper archive has enabled Evans to tell important stories about brewing in B.C., especially those in smaller communities. "I've been able to plug some holes in otherwise incomplete histories. In some cases, I've gone from a skeletal history to something that is quite fleshed out."
Evans' work involves scouring the 163 newspapers currently available through the archive for any mentions of beer, brewing and pivotal figures within the industry in articles and even advertisements. 
"Prior to World War One, the world was a very different place and the advertisements reflect that, says Evans, "Some are hilarious and contain things the government would never allow you to say now, with taglines like 'Beer that builds backbone'."
The archive has also allowed Evans to analyze the enormous impact of prohibition on B.C. brewing's history. Prohibition was not well-received in B.C.; the province was the last to adopt it in 1917 and first to repeal, and it nearly decimated the industry. "Prohibition was a huge failure in B.C., " explains Evans, "There was significant confusion and many allegations of corruption. It was a fiasco from start to finish. When troops came home from World War I and realized they couldn't have a beer, there were riots. The repeal in 1921 was when things really changed."
The B.C. Historical Newspapers' project manager Rob Stibravy, who is a Digital Projects Librarian in the UBC Library's Digital Programs & Services, is thrilled that the BC newspaper archive is making the province's history more accessible and projects like Evans' possible. "It's gratifying to see the archive being used to enhance projects like this one."
Evans' first book is expected to be released in 2018.
Explore the B.C. Historical newspaper archive and access 129 years of B.C.'s news.