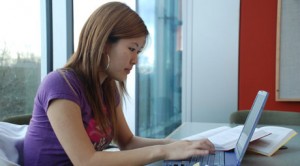 Settling into the new school year? Need a refresher on library research skills? If so, then make sure to check out UBC Library's Basic Library Skills Tutorial, which introduces users to the core knowledge needed to complete quality research using UBC Library resources.
The tutorial allows students to work through the information they need to succeed in their assignments. It includes five modules:
Module 1 – developing a research question
Module 2 – navigating the Library website
Module 3 – finding books (title/author and topic) using Summon and the catalogue
Module 4 – finding articles (title and topic) using Summon and the catalogue, finding subject-specific databases
Module 5 – evaluating information sources
Each module should take no longer than 20 minutes to complete. The tutorial includes a self-test element that allows students to assess their skills and highlight areas where they may need help.
Faculty can also assign the tutorial and upload a quiz into Connect, UBC's learning management system, to test their students' knowledge about conducting research at UBC Library.  
The tutorial was developed as collaboration between UBC's Vancouver and Okanagan campuses. It is meant to be subject neutral and does not cover any particular area. The purpose is to cover basic skills that apply across all disciplines, and is not meant to replace the course/subject-specific tutorials developed by subject librarians.
For more information, please contact Erin Fields, Teaching and Learning Librarian, at 604-822-0977 or erin.fields@ubc.ca.